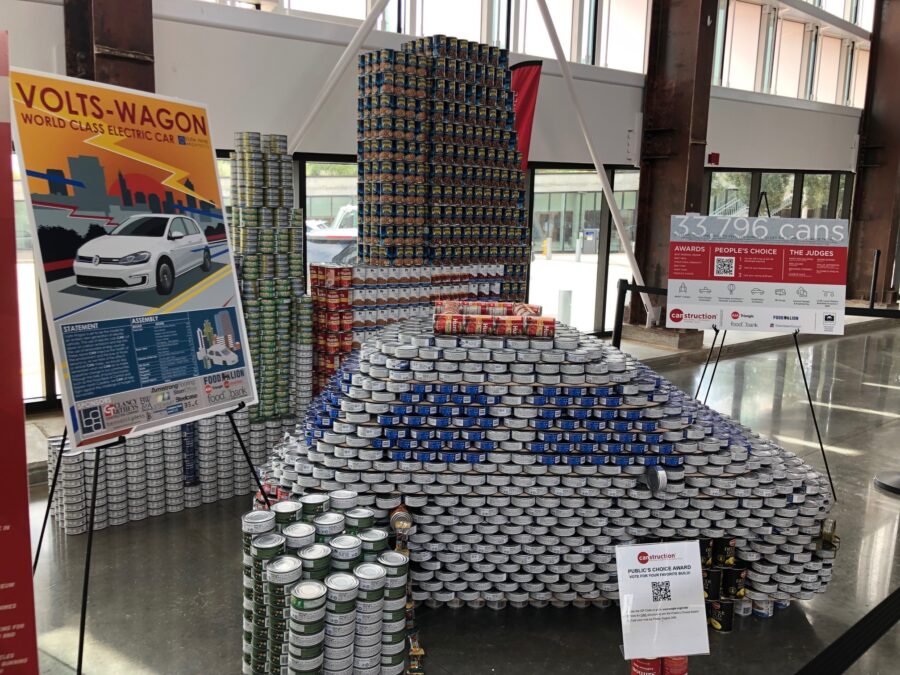 AIA is hosting their CANstruction at Raleigh's Union Station this year.
What is it?
CANstruction's mission is to provide hunger relief assistance by collecting canned food for distribution to local food banks while promoting the design/build industry. CANstruction hosts competitions, exhibitions, and events showcasing colossal structures made entirely of full cans of food. After the structures are built, the creations are on display to the public as a giant art exhibition. Participants include teams of architects, engineers, contractors, designers, and students attending schools of architecture, engineering, and design.
The theme for CANstruction this year was TRANSPORTATION promoting awareness of public/alternative transportation in our local community.
Want to host an event at Raleigh Union Station?  Contact Karen[email protected] for more assistance and check out our Corporate Events Gallery for more photos!