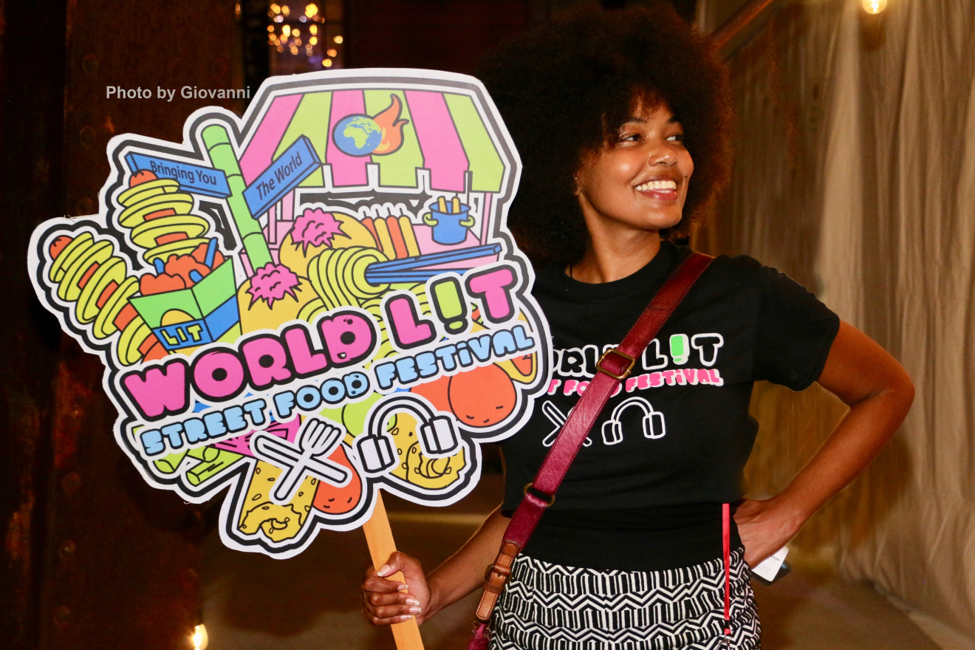 Meet Brandi Weaver, founder of the WORLD L!T STREET FOOD FESTIVAL:
Brandi is a Charlotte, NC based creative and catalyst for change, championing cross-cultural exchange.  She is a Durham native and NC STATE grad, with fifteen-years as an engineer at Duke Energy. She recently traded in her STEM career for a focus on multiculturalism, working to bring the community together across cultural divides.  She founded a platform called WORLD L!T where she promotes and curates local cultural events.  Its purpose is to highlight the rich cultural fabric of her community and help guide people to opportunities to experience different cultures.  She feels very strongly that exposure to persons of different heritage within our own communities can help dissipate the divisiveness of ignorance, and thus make us stronger.
The highlight of her work was the WORLD L!T STREET FOOD FESTIVAL. She founded and produced this event which debuted in Charlotte, NC at Camp North End on September 2019 and attracted over 2400 attendees. The WORLD L!T STREET FOOD FESTIVAL was the manifestation of Brandi's vision to give people a chance to connect and experience a variety of cultures. The goal was to curate a fun, experience that was enriching for US natives, as well as for those who have journeyed here from afar. Recognizing the challenges (economic and otherwise) faced by newer members of our community, the WORLD L!T STREET FOOD FESTIVAL was designed to give them a taste of home at one of Charlotte's hottest venues.
Brandi is working to grow this festival to increase its impact on the greater community.