Core Sound Imaging is a health-tech company, owned and operated by husband-and-wife team, Mark, and Laurie Smith, that takes its name from Core Sound sitting between the mainland and the Outer Banks of North Carolina.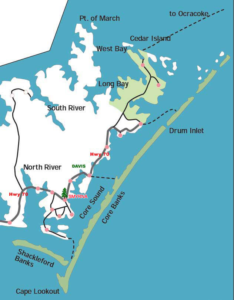 Core Sound Imaging has been in business since 2007 and we've been helping physicians and sonographers deliver better patient care around the globe, with clients in 49 US states and territories and 7 countries.  This February, we will be releasing an update version of our flagship product Studycast, which provides superior support and functionality for managing clinical imaging workflows.  Despite the pandemic, our company workforce is expanding and has added 6 new full-time positions in the last 6 months and hopes to fill additional 3 vacancies in the next 3 months.   Clinical Imaging is a rapidly evolving market space, and we have high hopes for Studycast to capitalize on growing diagnostic imaging segments like Point of Care Ultrasound (POCUS)  and Office Based Labs (OBL) / Ambulatory Surgical Centers (ASC) scanning.
=======
York Properties is pleased to provided property management and leasing services at 5510 Six Forks Road where Core Sound Imagining is located.